News
THE CABIN: A Literacy Center for Idaho!
Oct 04 2013
Josh met with some wonderful kids from "The Cabin" on Wednesday Oct 2nd, at the "Taco Bell Arena" in Boise Idaho!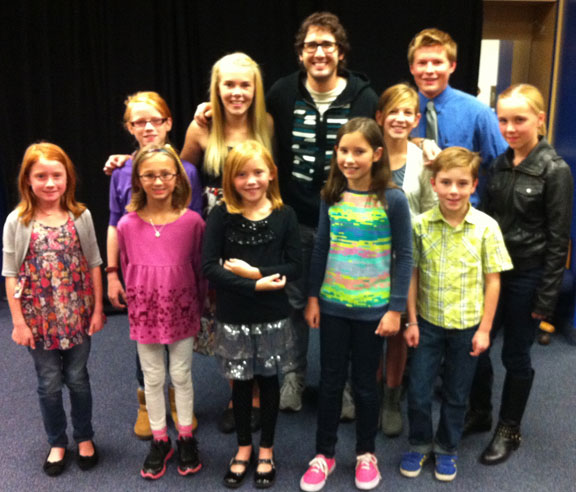 You can find out more about THE CABIN: A Literacy Center for Idaho HERE!
Mission Statement: inspire and celebrate a love of reading, writing, and discourse throughout Idaho and the region.
You can tell by the smiling faces the wonderful success of this group!
Director: Britt Udesen
---
This is @Young Arts – A video not to be missed!
Oct 02 2013
Video by alum Ethan Lader, w/ @reneesmusings @DesmondRich @zuzannawanda @idasaki @JoshGroban
---
First group to be highlighted on Josh's tour is from Boise Idaho!!
Sep 27 2013
Excited to share Find Your Light Foundation and Josh Groban's choices for groups to highlight this tour!! First group up is from Boise, Idaho!!
Who will be in Boise??
A few more weeks and we will be starting our 11th toy drive. Let Larry know if you want to be a volunteer in your area. larryallred@gmail.com. Remember the kids!!!
---